Nursery Room
Nursery for children aged 2 years +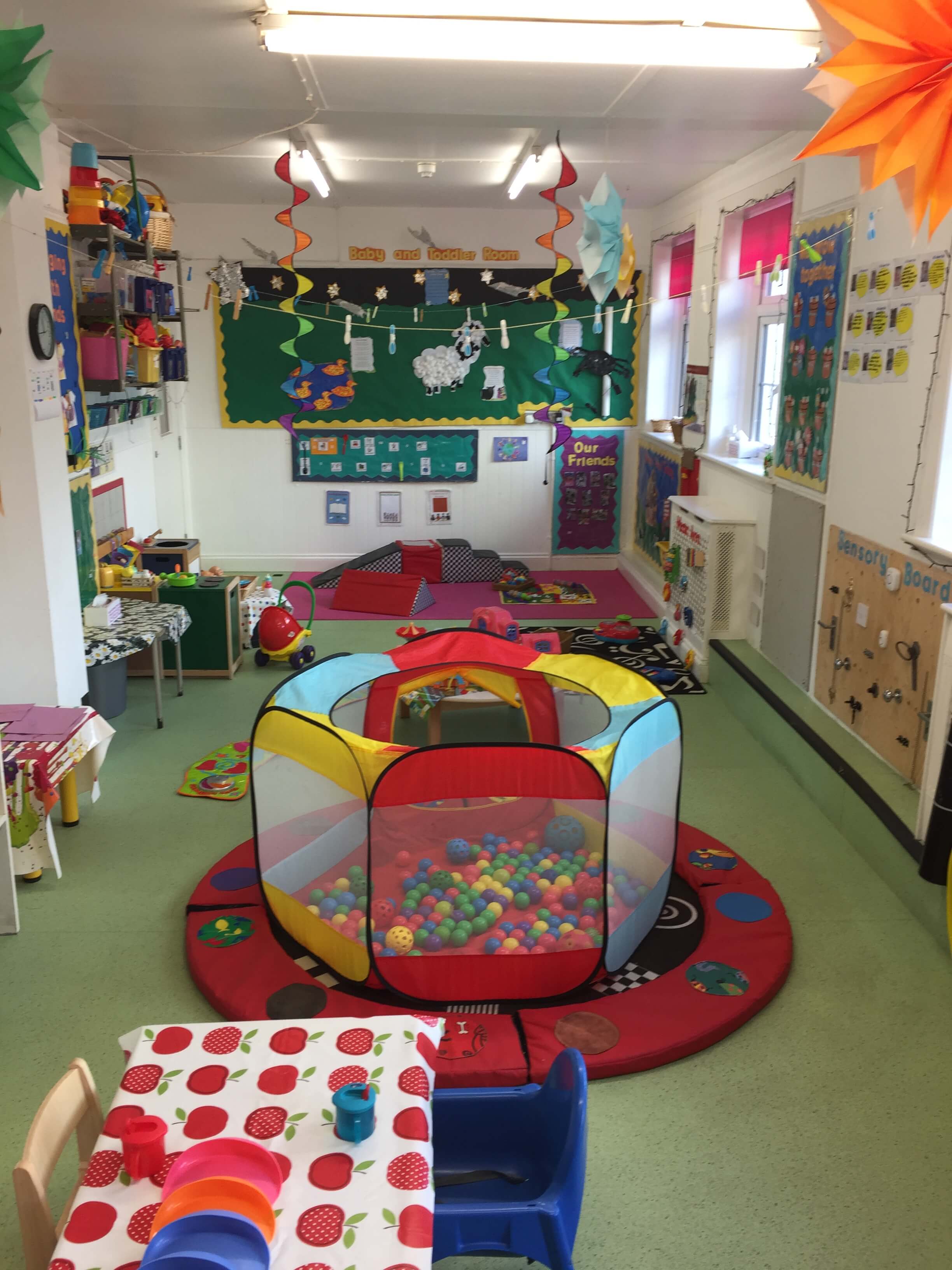 Brighton Based Nursery
Our Nursery has provided high quality care and education for children aged 2 years + since 1988.
Located in Whipppingham Road, Brighton, our ground level setting offers a specifically designed baby room and toddler room. We cater for 2 years + and 23 pre-schoolers. Our Baby Unit is located a short distance away in Elm Grove.
Our highly qualified and experienced team consist of a very experienced Early Years Teacher and Level 3 Nursery Practitioners, level 2 Nursery Practitioners and an experienced senior management team. 
We update our skills regularly and are up to date with current practice and Early Years legislation. Babies and Children therefore benefit from a high quality learning environment.
High Quality Daycare
All staff have completed a 12 hour Paediatric First Aid Course, which is renewed every 3 years. Staff have excellent knowledge of the Safeguarding and Welfare requirements in the Early Years Foundation Stage and are able to observe, assess and plan for individual babies and children. 
We pride ourselves on promoting children's physical skills, language and communication and personal social and emotional development.
Our provision is organised in a way to promote learning and development. We ensure we listen to the voice of the child, consider their views and interests and plan accordingly. Babies and young children are prepared for their next stage of learning.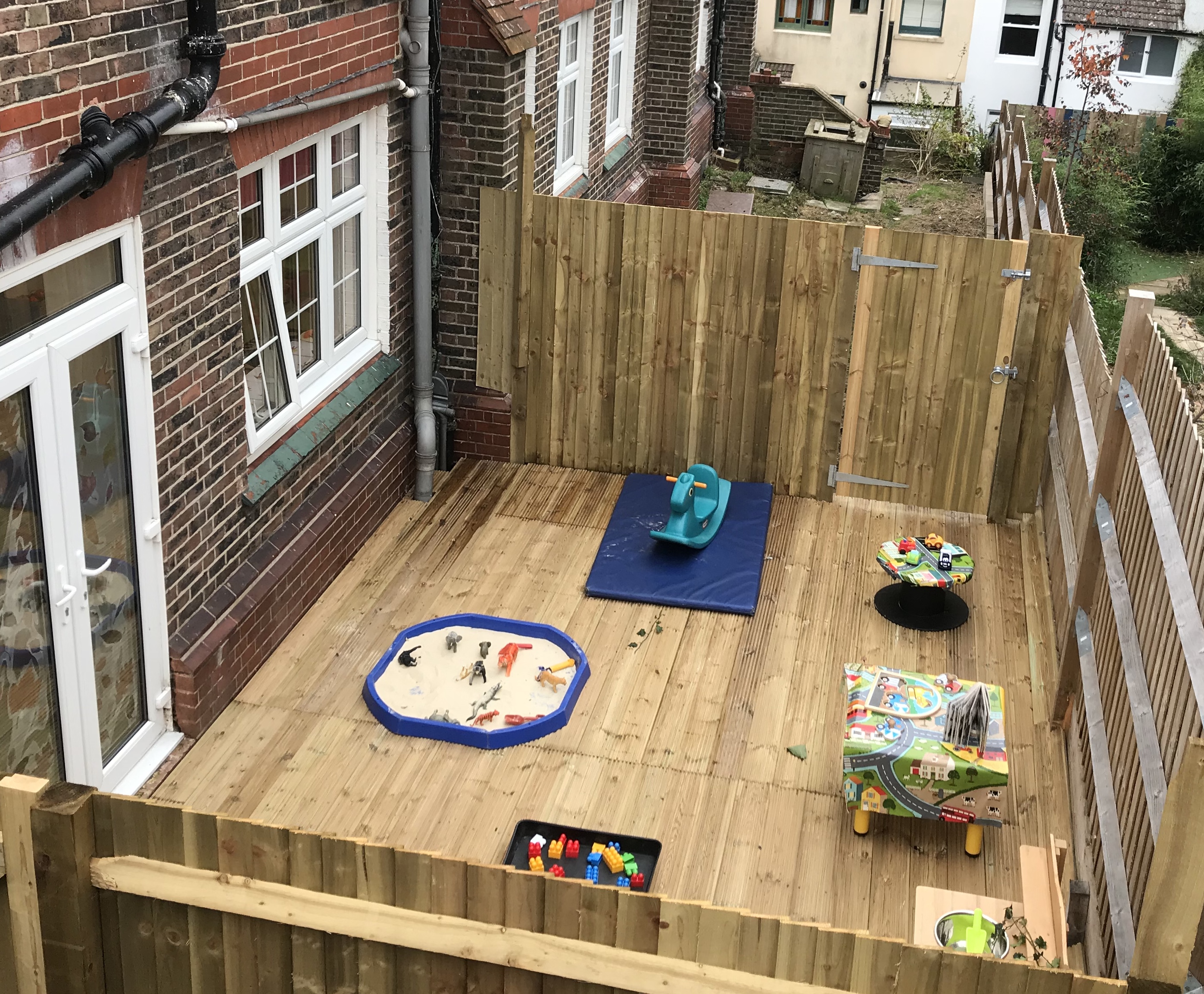 We are fortunate to have an incredible outside space and encourage children to be outside and learn.  We go outside in all weathers and visit local parks and places of interest when ratio's allow.
We offer experiences that encourage playing and exploring, active learning and creating and thinking critically. Varied and interesting opportunities are carefully thought out, based on individual children's interests and developmental next steps.
We have a strong Key Person system, which allows babies and children to make secure attachments and enhances the relationship between parents/carers and children. We keep parents updated with progress and development via an online learning journal and informal chats as required. We include parents in children's learning and confidently support parents on how to continue learning at home.
We have achieved Gold  'Healthy Choice Award' for our food menus.
All our meals are calculated to provide a balanced diet over the course of a week. Our menus rotate, to provide a variety.
We take safeguarding and the welfare of our children extremely seriously and work with a wide range of professionals to ensure all children are fully supported.
Download Enrollment Forms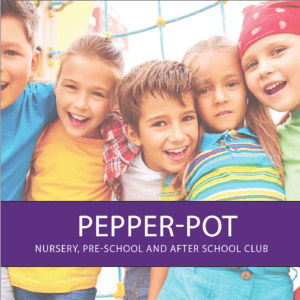 Baby Unit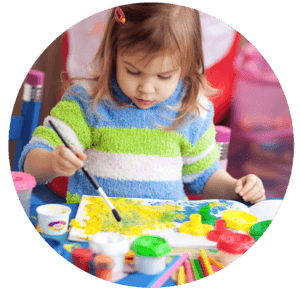 Contact us to arrange a visit.
Nursery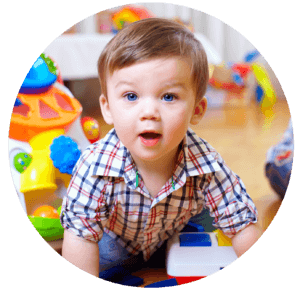 We work in partnership with families to provide the highest quality childcare in a safe, stimulating and nurturing environment.
The nursery is purpose-designed with interactive areas for a variety of educational activities.
Pre-School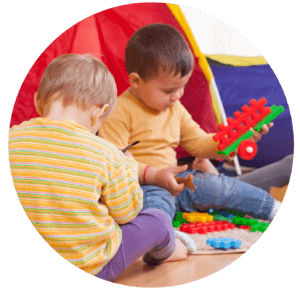 Activities take place to encourage children to focus, these can include circle times, group times, books, cooking, and general activities.
Our planning is based on the interests & needs via observations.
Fees and payments

All fees are inclusive of nappies, wipes, breakfast, snacks, lunch and tea unless stated below and fees are due one month in advance

Fees for children under two years 
Sessions Cost 
8 am – 1 pm = £40.70
8 am – 3.30 pm = £59.39
1 pm – 6 pm = £39.05
8 am – 6 pm = £66.90
Hourly rates outside of these sessions above will be charged at £8.00
Fees for children aged two years and above 
Sessions Cost 
8 am – 1 pm = £37.50
8 am – 3.30 pm = £51.45
8 am – 4.30 pm = £58.99
1 pm – 6 pm = £36.95
8 am – 6 pm = £60.50
Hourly rates outside of these sessions above will be charged at £7.00
Fees for children aged 3 and 4 years – EYFE sessions
15 hrs Stretched Offer Universal (maximum 11 funded hours per week for 51 weeks per year = 561 hours)
30 hrs Stretched Offer Extended (maximum 22 funded hours per week for 51 weeks per year = 1122 hours)
Subject to Eligibility www.childcarechoices.gov.uk
Please note an eligibility code is required for these hours which must be applied for termly in advance prior to the start of term
Sessions Cost Amount of EYFE Hours 
8 am – 1 pm = £28.25 Inc 2.75 
8 am – 3.30 pm = £27.45 Inc 5.50
8 am – 4.30 pm = £34.99 Inc 5.50
1 pm – 6 pm = £27.70 Inc 2.75
8 am – 6 pm = £36.50 Inc 5.50
Hourly rates outside of these sessions above will be charged at £7.00
FUNDED SESSIONS ONLY – subject to availability
| | | |
| --- | --- | --- |
| Sessions and Days | Cost | Does NOT include Additional Service's below |
| Monday & Friday | | Snacks |
| 9 am to 2.30 pm  | FREE | Nappies |
| (11 hours per week) | | Wipes and Creams |
| | | Singing groups |
| Monday & Friday | | Local trips and visits  |
| Plus 2 other days  | FREE | Sun Hats |
| 9 am to 2.30 pm | | Online Journals |
| (22 hours per week) | | Christmas Gifts  |
Additional Service charge of £6.50 per session is payable for the above to be included.
Please ask us about 2 years EYFE sessions and costs. 
The nursery is closed on all bank holidays, plus one week over the Christmas period.

Days cannot be swapped or given in lieu.

Set days cannot be swapped, however, if additional days are required, we are more than willing to accommodate you if there are vacancies.

Unfortunately, we are unable to provide any refunds due to a child's absence due to holiday or sickness or offer alternative sessions in exchange.

If the nursery needs to close due to adverse weather conditions or exceptional circumstances unfortunately, we do not offer refunds or exchange sessions.

You need to provide four weeks notice

Fee's are due for 52 weeks of the year

 
Download Enrollment Forms